Previews: Brad Kunkle – "alkəmē" @ Arcadia Contemporary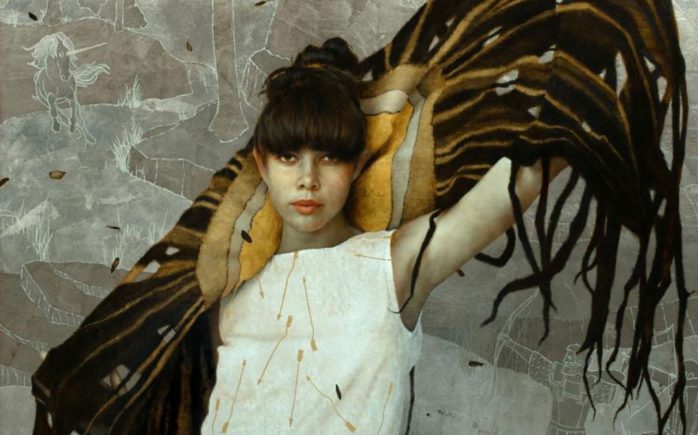 Tonight in Los Angeles, 
Brad Kunkle's
 postponed exhibition 
alkəmē
will be opening at the 
Arcadia Contemporary
. Titled after the pronunciation of the word alchemy, the new body of work is inspired by the the American artist's fascination aforementioned ancient philosophy - most commonly thought of in association with the creation and transformation of other materials to gold. This fits in quite naturally with the Kunkle's signature use of gold leaf and gilding in his work, as well as with his discovery of magical thinking in his ancestral roots. Along with the usual warm palette associated with his use of the the precious metal, fans will also notice some interesting blue-hued pieces as well as the appearance of the moon in a few of his pieces. Discuss this show
here
. Discuss Brad Kunkle
here
.